Naples Falls To Tampa Jesuit In 5A State Semifinal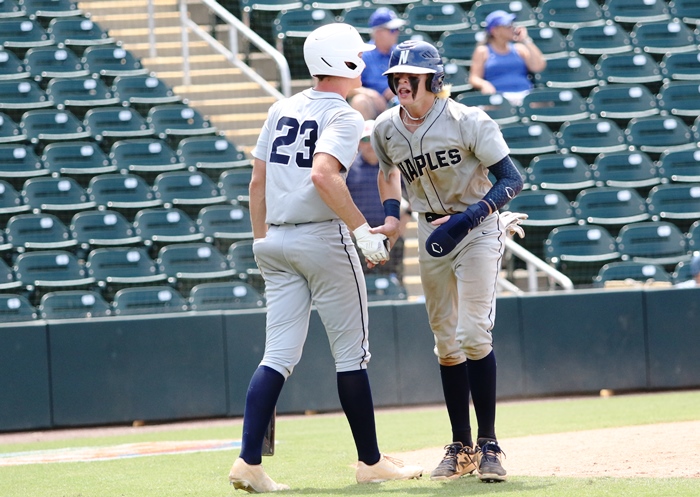 5A State Semifinal Naples Postgame Press Conference
In a day and age of high school baseball where players are obsessed with exit velocities, and striking out in record numbers, Tampa Jesuit took an old-school approach in their 5A state semifinal against Naples in Thursday afternoon.
The Tigers were aggressive early and often, scoring four runs in the first, and putting together 11 hits, while only striking out twice, in a 5-2 semifinal win over the Golden Eagles.
"We've been playing well coming down the stretch, and although we had eight losses, our goal was to get back here to states," said Jesuit Manager Miguel Melendez. "We played a tough schedule, and it prepared us for these type of games. I am proud of the way we swung the bats today."
Those bats started early as the Tigers put up four runs in the bottom of the first inning. The first seven batters of the inning reached base, led by back-to-back RBI doubles by Jake Kulikowski and Wes Mendes.
"I just got a good piece," said Mendes of his double off the wall. "I got a first pitch fastball, that's what I was looking for, and was able to hit it hard."
Being staked to a four run lead, Tigers starter Jamie Arnold did his part on the mound, allowing only two hits in his five innings of work, while striking out seven Eagles.
"I usually just try to work ahead," said Arnold. "And working ahead with a lead is much easier. and I have a defense behind me that I know is going to make every play. So I felt good."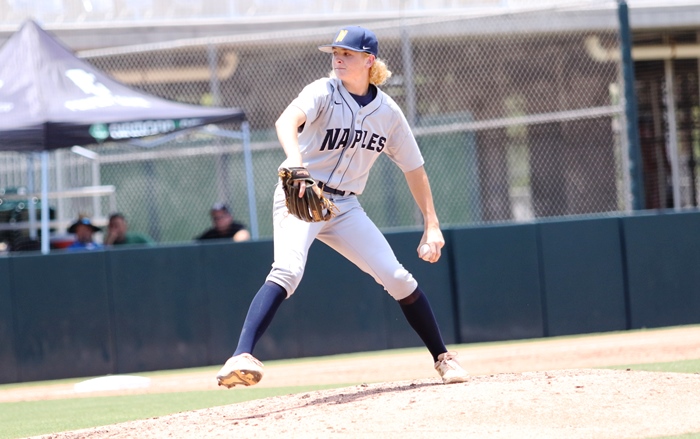 Having a good view of Arnold's dominance all day was catcher Josh Hines. The backstop was one of the big contributors offensively for Jesuit, going 3-for-3, with an RBI out of the seven hole spot in the order.
"I was seeing the ball well today," said Hines. "I was looking first pitch fastball and just trying to hit it back up the middle. My job is to get on base and get back to the top of the lineup so they can drive me in."
While Jesuit scored early, Naples had several opportunities late in the game to battle back. In the sixth inning, the Eagles cut the lead to 4-2, and had runners on first and third with no outs.
Jesuit's John Abraham then struck out the next two batters, setting the stage for the play of the game.
With runners on second and third, CJ Bussell drilled what looked like a ball headed for the left-field corner, but Tigers third baseman Grant Jordan leaped and snagged the line drive, ending the threat.
In the seventh, after Jesuit extended the lead to 5-2, Naples again put runners on first and second with no outs, but a strike him out, throw him out, double play ended the threat. After another strikeout, Jesuit was headed back to the state championship for the first time since 2019, when they won their last state title.
For Naples, their season ends on a sour note after a strong playoff run that saw them take out Belen Jesuit, Barron Collier, and state and nationally ranked American Heritage-Plantation.
"We knew we had our hands full coming in against a strong team," said Naples Manager Jim Nocera. "They definitely hit the ball well in the first inning."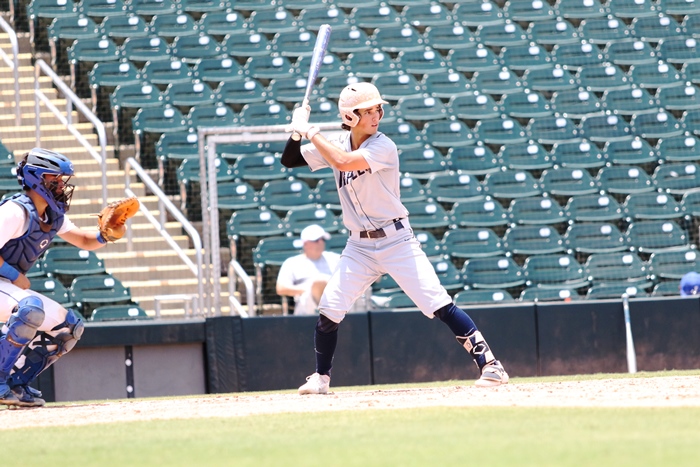 When asked about the aggressive base-running late in the game, Nocera had no regrets.
"We went down fighting, and that's the way we've played all year (Aggressive). There was no need to do anything different just because this was a state semifinal."