Perspective: The Sun Will Rise Again On Florida Baseball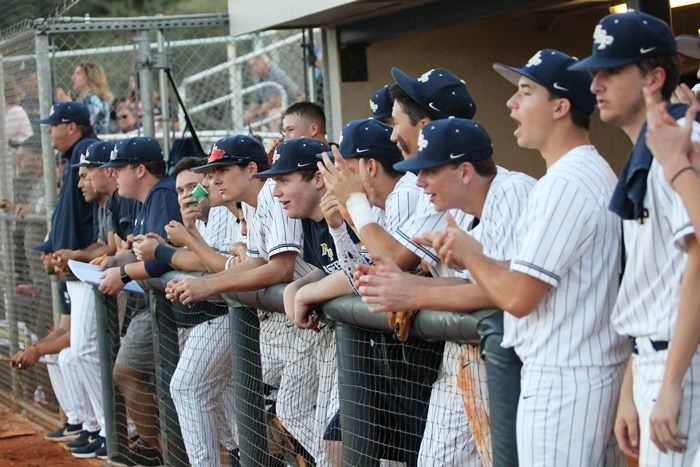 Perspective. It is a word that resonates in the game of high school baseball more than in almost any other community.
Perspective can make the difference when two teams collide in midseason, with one of the teams viewing the game as the highlight of their schedule, while the other treats it as just another game, on the way to bigger and better things.
Perspective can make the difference when arguing a call with an umpire. A one-run game, and the argument can be demonstrative, whereas in a 10-run game, the call may be overlooked.
Perspective can be the difference in the debate as to whether high school baseball or travel baseball is more important for a high school-aged baseball player.
And that last sentence brings us to where we all sit today, less than one week since our hearts were torn out by the news that the high school baseball season had come to a screeching halt.
In the course of the next few months, I believe we will all come to recognize that whether it is high school or travel baseball, it is the game itself that will be missed.
In most cases, one only gains perspective through loss. I learned this firsthand this past December when I lost my mom. Suddenly, things that seemed so important, had less of an importance in my world. This phenomenon is not exclusive to me, as many of you reading this that have dealt with loss likely have similar stories, of how your perspective shifted due to loss.
It took me almost a week to write this article, because I needed to find the right words and gain the right perspective. I called coaches, parents, players, umpires, athletic directors, state officials, anyone that could give me some idea as to what the next step was.
And as I made those calls, one thing became abundantly clear. Not only did none of the people I spoke to have the answers I was looking for, they didn't have answers at all.
I heard anger at first, confusion as to why their teams were being pulled off fields across Florida.
Then, as the calls carried into the weekend, I started to hear compassion, with everyone starting to fully understand that we all had a much bigger battle on our hands as a nation then when our next baseball game was being played.
Moving into Monday and Tuesday of this week, the voices on the other side of the phone had changed their tone to depression. The reality that the rest of the season may be lost, as well as summer leagues and tournaments being threatened.
Suddenly, it mattered not whether their interest was travel or high school baseball. Almost to man, the focus shifted in one week right back to where it should have been all along. On the players.
Coach after coach, athletic director after director, they spoke one-on-one to me about how their heart poured out for the seniors that may not get to step on a baseball field ever again as a player. Some coaches were too choked up to even finish the conversation. Others, still baffled by the turn of events, tried to make sense of a senseless situation.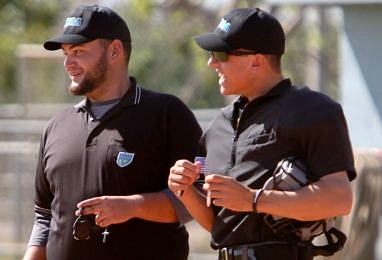 And at that moment, I realized what people in our community need most at this time, is a reassurance that we are all going through this together. Umpires are losing supplemental income. Coaches livelihoods are at stake as this pandemic drags eerily towards the summer months. Players have lost a year of their youth in an instant. Everyone is hurting.
And that is where perspective seems to shine through the most. When everyone, an entire community, is at its lowest.
I am here to tell you that the sun will rise again on the high school baseball community here in Florida. It may not be on our timeline, but it will happen. Before we know it, teams, whether high school, or summer, will be back on the field practicing. They'll be laughing, pranking each other, working hard, doing all the things that made all of us fall in love with this game we have collectively taken for granted.
There will still be battles. I suspect at some time soon, administrators and school boards are going to make the difficult decision of shutting the rest of our season down. It is coming. prepare for it, my friends.
And before we all start bombarding county and state officials with petitions and anger, let us understand that all of these educators at some point got into their careers with the purpose of helping our children, and making a difference in kids' lives.
We are not going to get the fairy tale ending to this season that we all had dreams of when the season began back in February. Even if I am wrong, and we get some semblance of a playoff, the narrative of this season has already been written.
So it is up to us as to what we teach the players who are being wronged through no fault of their own. They put in the work. They did their time for their opportunity to go out a champion, and now life is teaching one of the most important lessons it can offer. Perspective.
This is not the first or the last sudden blitz to our emotions that we will deal with in our lives, but it is trying nonetheless. And the thing you learn in trying times, is that when you are as immersed in a family, as we are in the baseball community, everyone pulls together.
We will get through this. Together. As a baseball community. That, I can promise. Have perspective and understand that even something as heartbreaking as this, can open some positive doors.
In the meantime, spend some time with the ones you love. The ones that sometimes get neglected due to the demands of the game we love. Eat dinner together. Talk. Laugh. Go out and have a catch with your son/dad. We now have time. A perfect opportunity to see the perspective of what is really important, and how a loss like this, which is not permanent, can prepare us for the ones down the line that are.