Barron Collier Falls To Mosley In 6A State Semifinal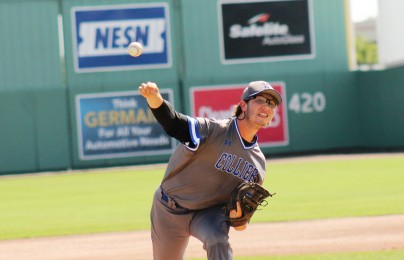 Photo Gallery
Barron Collier manager Charlie Maurer admitted that if someone had told him at the start of the season that his team was going to make it to the state Final Four he would not have believed them. Yet Wednesday morning the Cougars found them in just that place, competing in a 6A state semifinal at Fort Myers' jetblue Park.
Unfortunately, the dream ended just short of the state finale. Barron Collier fell behind in the first inning and was unable to recover, as Mosley claimed the 12-2 victory to advance to Thursday's state championship.
"All twenty of our players were confident we were going to get the victory today," said senior Marc Coffers. "They're a good ball club and they were the better team today. But we weren't intimidated one bit. This is the only team I've been with that hasn't been intimidated by competition."
Mosley batted around the order with it's first swings to jump out to a 4-0 lead against junior starter Nick Geller. A pair of singles and a hit batter loaded the bases for designated hitter Sean Maddox, who drove in the first run when he was also hit by a pitch. RJ Yeager then opened it up with a liner into left field that plated two, and Gunner Smith later scored another runner with an RBI single to right field.
"Geller didn't have his stuff tonight, and it's tough to overcome with the way we're built on small-ball and defense," Maurer said. "I think we did a good job of recovering from their first punch and coming right back, but the weight was too big. We're not built to play catch-up with a bunch of runs and the chips fell where they fell."
The Cougars answered right back to cut the deficit in half with a pair of runs in the top of the second. Logan Langham doubled on a gap-shot to right-center field to start the second, and Marcus Crabtree walked to put two ducks on the pond. Jack Bueltel slapped a blooper into shallow right field to send both runners home to pull within them 4-2.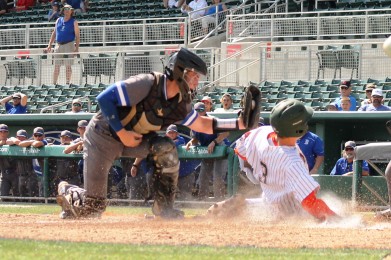 The Dolphins (20-9) answered right back to more than double their lead over the next two frames. They sent eight betters to the plate in the second to add three runs and chase Geller for reliever Nick Denove. In the third the Dolphins loaded the bases with their first three batters and plated two more runs on a throwing error.
Barron Collier refused to go quietly, as it again battled back to put runners on the corners in the top of the fourth. Gabe Noguera lined a two-out double into the left field corner and Marcus Crabtree followed with a liner into left field. But a liner to left field ended that threat.
Mosley put things out of reach in the fourth, as JJ Bleday popped a two-run home run just fair along the right field line for an 11-2 advantage. An inning later Garrett Breland delivered an RBI single to shallow left field to send in the final run and end the contest via the mercy rule.
Although the ending was not what they wanted, the Cougars gained valuable experience and confidence for a group that returns the majority of the roster next season. Maurer spoke about how in typical years the club often graduates a large group of starters that have to be replaced the following year. But in starting such a young bunch this season it leaves their story unfinished.
"Returning our number one and two arms is something different for us," Maurer said. "The role Nick Geller had coming over as a junior and having him back is unreal. Being an ace as a junior, we still have him as a senior. Then Nick Denove stepped it up and filled the number two role as a sophomore. That's a first for me; normally every year our number one and two are seniors and older guys. But this year the way it shook out was awesome, and this year's freshmen class is probably one of the best as far as talent that I've ever been around. So it's exciting to see the future."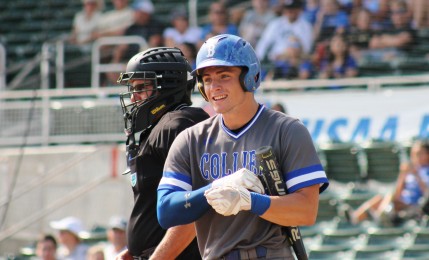 When every season ends it is always tough to say goodbye to those players moving on, regardless of how many that is. Coach Maurer agreed that was the case as he had to do so for guys he has really enjoyed coaching, some of whom he has coached since they were young children.
"I can't say enough about this group of guys," Maurer said. "Every year every coach says that, but this group is really special to me because it is the first group that I had for all four years come through. The legacy they've left behind is unbelievable, and especially for the younger guys. It was a pleasure to come to practice every day and be around them and I couldn't be more proud to be their coach."